2
mn read
It provides small business people with the ability to reach more clients, which in turn can result in an increase in sales and generating more leads.
Here are some important types of email marketing
Emailing Newsletters
Transactional Emailing
Behavioral Emailing
Most business owners today use these types of email for marketing to market all kinds of services and goods, from babysitting services to mobile phone services and beyond.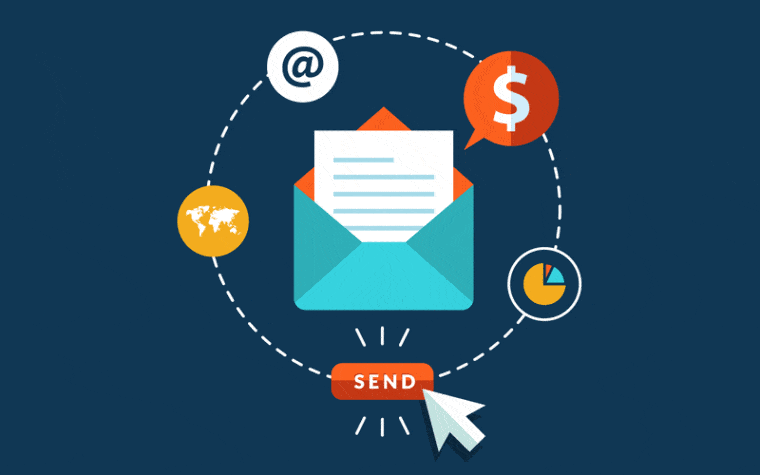 Emailing Newsletters
The email newsletter is a one-off communication that may be used to send promotional messages, significant account information, product updates, and much more. Done well, an email newsletter can help build brand recognition and awareness.
In developing an email newsletter, it is important to think about an Assortment of factors, including:
Length of content
Type of content
Placement of the images and text
Design of the content
Call to Action button
Every audience is unique, therefore it's very important to experiment with different formats.
Transactional Emailing
Email receipts, statements, billing statements, order confirmations are cases of transactional emails. They are triggered by consumer behavior.
Transactional emails pose a fantastic opportunity to turn a regular email into a path back to your website. Email receipts, as an example, generate high open and click rates.
It is up to you to implement calls to action, branding, and readability.
Behavioral Emailing
Behavioral emails are targeted messages based on a user's behavior.
Simply put, what behavioral email boils down to is this: personalization. By getting to know your customers and generating buyer personas, you can tailor your emails to be applicable to where customers are in the buying cycle.
Be sure to use these important email marketing strategies in your business…
Here's a list of 10 types of behavioral emails you can automate:
Welcome/Onboarding
Browse abandonment
Recommendations
Product review requests
Replenishment/re-orders
Password renewal/reminders
Free Trial expiry
Cross-selling
Purchase anniversary renewals
Re-engagement
Email marketing software, like AWeber or GetRespone, enables emails to be activated when a customer clicks a button, then scroll down a page, read a guide, or see a video.
And that is only the start. As you collect more information about a user, the emails can get more and more personalized, significantly increasing the chances that customers will engage with your website and purchase services or products.
For SaaS businesses, behavioral email marketing opens never-before-seen opportunities for upselling and switching prospects and clients.
Conclusion
At the end of the day, your emails should not only be visually interesting, but they need to be more interesting well.
Focus on sharing the important information in the most appropriate format depending on the type of email you're sending.