3
mn read
Before we pick the best email marketing tools for the organization, it is better to know about email marketing tools.
What are email marketing tools?
Email marketing tools are tools marketers use to create, optimize, send, and report on their email campaigns. One of the most common email marketing tools is an email service provider like GetResponse.
GetResponse enables businesses to craft beautiful emails, create automated journeys, and deliver personalized messages that very much improve their relationship with customers.
GetResponse is one of the best email marketing tools for organization that wants more leads and sales…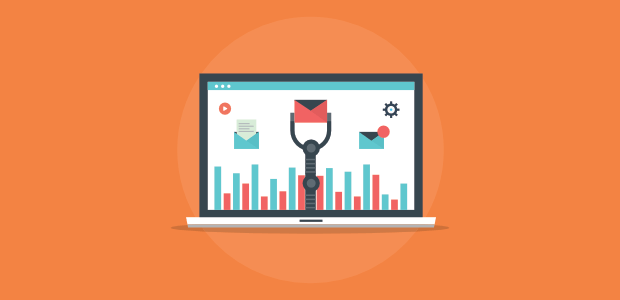 The Top Benefits of Email Marketing
• Cost-Effective
Not only does email marketing work, but studies also show it delivers a good return on investment (ROI) of nearly 40 dollars or more for every 1 dollar spent. That's a significantly more successful ROI than costly television or print campaigns will produce!
• Increased Sales
Like we said, email marketing works! Almost 60% of consumers say marketing and promotional emails have an influence on their purchase decisions.
• Targeted Campaigns
Want to follow up with customers who purchased specific items that may need maintenance, or accessories into the future? You can easily craft a custom massage tailored to each customer's purchase history and timeline.
The more you can learn about your customers, or leads tendencies, and preferences, the more you can send them personalized content that prompts engagement, raises brand recognition and boosts sales.
Quick Tips for Better Email Marketing In The Organistaion
• Optimize for Mobile Browsing
More than half of all emails are seen on phones or mobile tablets.
If your emails are not built using mobile-responsive templates to account for consumers' viewing habits, there are possibilities that they'll simply delete your message with a simple swipe of their touchscreen.
• Make it Relatable
Think more art than science. Mass email messaging may be a numbers game (and open or clickthrough rates are important!) but try remembering that on the other side of those numbers are human beings and consumers just like you — ones also got affected by this year's global pandemic, economic fallout or a host of other factors.
• Don't Overdo It
Remember to make your emails brief and to the point! No rambling subject lines or 700-word thought dumps.
Just the hard-hitting facts, relevant information, and a call to action button. Especially on smaller mobile device screens, your recipients will appreciate the brevity and specificity.
• Track Your Results
Email marketing is meant to deliver results — now it's easier than ever to see and track those results in real-time.
Wrap Up
When choosing an email service provider, or any type of email marketing software tool, you want to make sure that the features offered are appropriate for your business goals. Too often, brands end up spending too much money on a tool with features they don't even use.
Likewise, saving money by choosing the right email marketing tools for the organization that doesn't offer all the features you need.
Also, Check my other post where I have discussed many email marketing benefits after implementation of a successful email marketing strategy. Actually, there is a total of 11 benefits of email marketing, which you will be very much interested to know after reading this article.
Without the right features, you're leaving money on the table. That's why GetResponse offers several types of pricing plans so you can choose between Pay As You Go and a more robust plan.