3
mn read
Whether it's for business or personal use, it's easy to admit that email is one of the quickest and common types of communication. The impact of Email marketing on the business is terrific. In fact, 80% of businesses admit that email marketing is their greatest driver of customer retention and acquisition.
Email marketing is the use of email for the purpose of advertising a product or service. Not only it is used for product marketing, but it's also a great way to develop relationships with potential customers. It also a great way to convey messages to your customers through the process of email marketing.
If you're a business looking to increase brand awareness, sales, and leads, email marketing is definitely the way to go. Still not convinced of the potential that email marketing has? Keep reading this article to see, how much email marketing can positively impact your business!
1. Reduced Time and Effort
Let's face it, traditional marketing techniques take a whole lot of energy, time, and cost a ton of money.
With certain platforms, you will be able to find out how many people opened the email and see which customers converted and really made a purchase!
2. Personalized Content Messages
Nowadays, marketing techniques commonly have a broad target audience that makes marketing very vague and not a special experience for customers.
If your business wants to increase customer satisfaction, increase loyalty, and build stronger customer connections. To achieve that email marketing is a great technique to use.
Email marketing allows businesses to easily personalize their content to each specific consumer in their customer database.
With email marketing, businesses are able to send personalized emails, in addition, to be able to promote new services and products that their target audience may be interested in based on knowledge of the purchase history gathered in their internal database…
3. Frequent Communication
Businesses can communicate with customers each week without much effort. However, it's not good practice to send emails to customers over once a week because excess email marketing might come off as spammy and aggressive to customers.
Marketing emails flooding their inboxes may dissuade them and lead them to unsubscribe to your email updates, finally losing you as a customer.
4. Information Forwarding & Sharing
The convenience of using email can help businesses to spread marketing content to various potential target audiences.
Customers can forward or screenshot exclusive deals, promotions, or company updates they've received in their inbox to their friends and loved ones.
This creates a sense of the word of mouth marketing just by a single click of a button. It is clear that email marketing can get a wider reach than traditional marketing methods.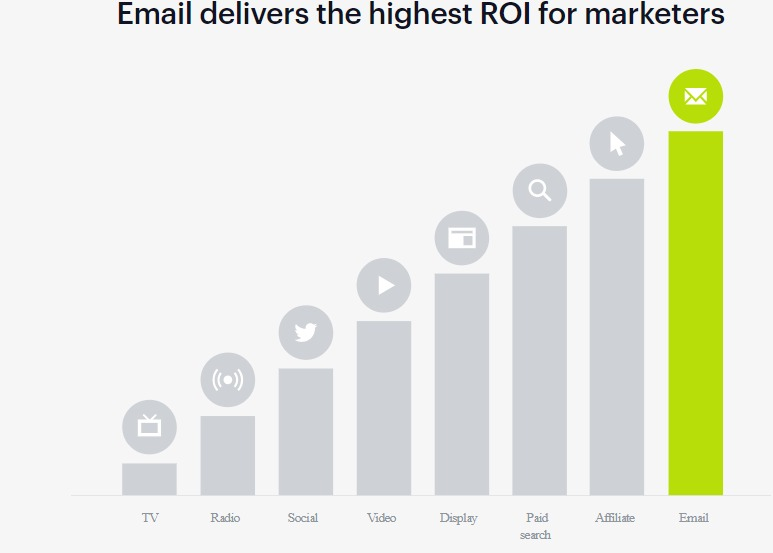 By learning about some of the advantages of email marketing, it is time for businesses to implement a proper email marketing strategy to increase online traffic to your business.
Conclusion
Do you know that email marketing more effective than social media, stating 40 times more effective than running a social media campaign?
Consider email marketing as more of an investment than a cost. Therefore, if you implement a proper marketing strategy then the impact of email marketing will be more effective than traditional marketing methods.
If you like this content then kindly click the LIKE button, it will help me to contribute better on TeckNote!