3
mn read
Before you start sending emails, it is important to choose the right strategy from the eight types of email marketing strategies, given below, so the emails are organized and engaging.
An email marketing strategy is a set of procedures that a marketer follows and describes to achieve desired marketing goals with email advertising. This plan of action gives the companies a direct channel of communication with prospects and customers for brand promotion.
Every email needs powerful, well-vetted content, and preparing that content ahead of time lets you send it out based on customer-originating causes or have it prepared in the event of a sudden change. Prioritize these eight email strategy types for the weeks ahead:
Types of Email Marketing Strategies
Follow your client: Keep a track of people in your list who have visited specific page by using retargeting cookies, and according to this information mail Particular offers to them
Reduce Cart abandonment: Track people in your list who has added a product to their shopping cart but didn't finish the transaction, send them a mail asking why, follow up asking them to complete the order, sweeten the deal by adding an offer or discount, etc
Reward loyalty: Separate all previous buyers from the list and send them a mail with similar or related products, add loyalty offers, etc. Past happy customers are most likely to make purchases again if the right drive is provided.
Personalized Mails: Personalise emails as far as possible, if possible wear a form to collect information and wish them on their special occasions like b'days etc
Giveaway Mail: Everyone likes a freebie, give away something which is beneficial for your target audience. Say a free template if you are a web design firm etc
Mobile-Ready: Always make your emails mobile-ready, as approx. 47% of emails are now opened in mobile browsers in the US.
8 pm to midnight mail: The best open rate was 8:00 p.m. to midnight, according to a study done by Experian.
Weekend Mailer: Though not as effective as the 8 pm to midnight rule but nevertheless weekends open rate is better than any weekday.
If you know email marketing should be your team's top priority but you aren't sure how to make it work in a remote setting, contact us today. We can help you get organized so you can start sending the right content to the right inboxes.
These are some types of email marketing strategies that you must implement in your campaign for effective email marketing.
Practices to Improve your Email Marketing Strategy for eCommerce
Provide an incentive in exchange for an email address
Segment readers right from the subscription type
Send a welcome email
Segment clients based on their behavior
Upsell and cross-sell
Send milestone emails
Run re-engagement campaigns
Reward loyal customers
Effective Email Marketing Strategies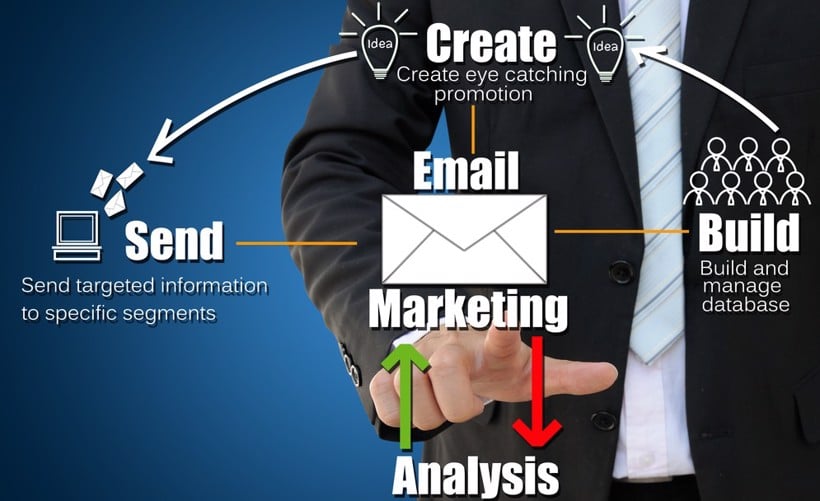 One of the very best ways to enhance communications with a specific audience is email marketing. Irrespective of industry or whether a business is B2B or B2C, this tactical marketing approach can garner impressive results for brands if executed correctly.
Use these best practices with each marketing campaign to help reach your users and foster business growth.
Also, Check my other post where I have discussed various email marketing benefits after a successful email marketing strategy is implemented. Actually, there is a total of 11 advantages of email marketing you will be very much interested to know after reading this article.
Final Words
By completely planning an email campaign strategy, it is possible to track metrics more efficiently and put results into real-world numbers. Like any other part of marketing, thorough planning of your email strategy is essential for producing the best outcomes.