8
mn read
VidToon 2.0 Review | Is this the best 2d animation software in 2021?
Topic: VidToon 2.0 Review | Is this the best 2d animation software in 2021?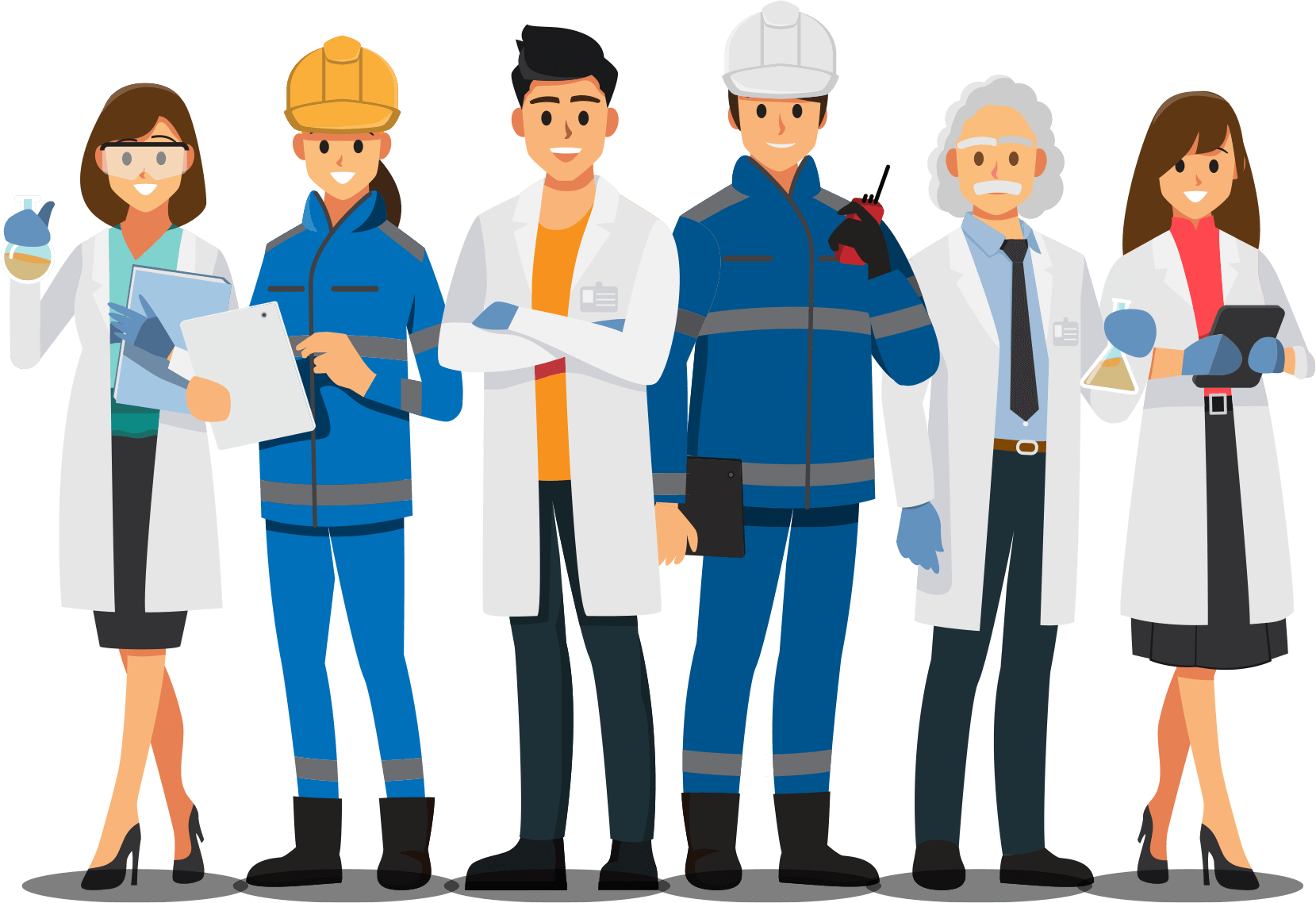 What is VidToon?
VidToon is a famous video animated software that lets everyone make animated videos in minutes. With built-in characters, music, text to speech, and a lot more features, you can use this software as an ultimate video marketing tool.
For using this software, you don't need to be professional. Even a layman can make perfect animated videos without any hassle. You can use drag and drop animation video maker features to create amazing and eye-catching videos within minutes. The videos you make with this software have the ability to catch your audience. What's more, you can create your content at a very reasonable price. You subscribe to a one-time package and then use this software for a lifetime. This saves your time and money as well.
This video maker with music has amazing features to offer to its users. With this software, you can create 2D explainer videos in minutes. You can use its built-in animated characters which makes your animation process easier. Moreover, it supports multilingual texts so you can switch between languages. This drag and drop animation video maker is easier to use for making 2D explainer animation videos because it has built-in animated characters, HD images, and music files that make things easy for you.
Moreover, the built-in voice-over features allow you to use automated speech options. The old version of this software only allowed 3 minutes long video but now this version allows making animated videos as long as 20 minutes long. Moreover, the drag and drop features allow you to move items easily. In this video maker review, I will explain in detail all of its features, pricing, and pros & cons so that you can decide whether to buy this software or not.
HOW DOES THIS SOFTWARE WORK?
VidToon 2.0 is software that is used to make animated explainer videos or animated videos. When you buy this video maker online, you download a zip file that is about 670 megabytes and then you decompress it. Then you can simply run the .exe file and start installing it. You get an option to change screen resolution which you can adjust according to your need.
Next, you provide your email address with which you purchased the software. Next, the interface comes where you can create or load a project. It provides a lot of drag and drop animation video maker features. You can place a background of your choice and can also, resize it.
There are a lot of characters in almost every niche. You can drag or drop these characters and can also resize them to adjust to the scene. You can also change the character's behavior, change the start time, and can do much more with it. Moreover, you can add more characters to the scene. You can move music to your video from the library as well. So you can say it's an all-in-one package for making animation videos.
PROS
:
Rapid personalization

Immensely conversational

Effect

ive typography

Impressive transitions

It has simple technology. The user interface is very simple, and you can use its features without any hassle.

This software provides easy customization. You can add a background, images, and audio of your own choice.

Instant access

 to a lot of features. You can use amazing features with a single click.

It is a reasonable software that most people can afford.

For a new person, it is not difficult to use this software. The easy interface makes you comfortable while making animations.

There are a one-time payment and hassle-free lifetime usage.

Y

ou can use royalty-free audio tracks for free.

I

t can be used on both 

M

ac and 

W

indows.

Free template, videos, pictures, and a lot more features.

Moreover, this software can work with any operating system. You do not need mac or any expensive system for this software. A simple desktop or computer is enough to make quality explainer animated videos on this software.
CONS
:
It is an easy-to-go software for small animations, but you need to show patience while dealing with complex animations.

Do not provide many options for video exporting.

There are not many animations for characters.
 Get Instant Access To VidToon™ 2.0






What is the Price of Vidtoon 2.0 Software?
VidToon offers a flat rate. You purchase this software for $49.00 which is a one-time payment. This means that once you buy this software then you can use it for a lifetime. Moreover, it is multi-licensed software.
FEATURES:
·     This software is very faster. You can create 2D animated explainer videos just in minutes.
·      You can use their built-in animated characters. And guess what? They have ready-to-go animations.
·      The free library of music files and HD images are nothing less than a blessing for you to make animations.
·      This software supports multilingual text. The languages it supports are Arabic, Chinese, Hebrew, Hindi, Russian, and many more.
·      You can use automated voiceovers for your animated explainer videos. This software supports Microsoft and Google Dynamic Text to Speech Options.
·      You can make longer explainer videos that are up to 20 minutes long. This allows you to create more sales with longer explainer animated videos.
·      Vidtoon 2.0 provides a free commercial license upgrade so you can work on it without legal hassles.
·      The drag and drop feature helps you to move items on the screen with the auto-positioning features.
·      3X timelines per category so you manage items with greater ease.
·      This software also offers FHD export.
·      You can use its camera zoom in/out feature to focus on what is more important.
·      It provides a modern user interface.
·      This software collaborates with Giphy and Pixabay to provides you the ability to use built-in images, GIFS, and icons.
W
HY SHOULD I BUY VidToon 2.0?
VidToon is a video maker online software that can help you make good, animated videos. Here are some of the reasons why you should buy VidToon 2.0 software:
Animations have a more powerful impact than simple videos:
Disney is making animated videos that are loved by the whole world. Nowadays, animated videos have a huge fan base. Animated videos create a strong message than any other type of video. Moreover, people like to buy animated character merchandise as compared to those without accompanying videos.
Animated videos are a shortcut to make profits:
In today's industry, using static images and audios alone does not make many profits. Videos are an effective way to communicate messages. While with animations you can communicate your messages while saving your money and time. The reason is that you don't need to hire experts to make content for you. Like VidToon 2.0, you can use animation-making software and produce your content with ease.
Animation makes your product more effective:
It is a fact that with videos you can explain complex issues easily. That's why making animated explainer videos can help you in selling your product easily. With VidToon, you can add relatable characters and audios and make your content striking. A good storytelling animated video compels people to purchase a product.
It is fun to make videos:
VidToon 2.0 makes it fun for you to learn and explore. With amazing characters, interesting audios, and HD images, you can make interesting, animated videos. You never get bored while making animations with VidToon 2.0.
FINAL THOUGHTS:
This is a very cool software to use for making explainer animated videos. However, you need to show some patience in getting the job done. You can import your own images. Moreover, you can put a lot of characters. However, you may get frustrating while handling multiple backgrounds and characters. But for making simple videos, it is an easy-to-go software.
Now as you have read all of my VidToon 2.0 video maker reviews. I have explained about this video maker with music, its pros and cons, features, pricing, and everything in detail. Now you must decide whether to buy this software or not.
It is a great video animation software for YouTubers, content creators, and freelancers. This video maker with music is great for targeting a large audience and generating sales. The VidToon 2.0 looks better than its previous version. It has a lot more added features which makes it unique and user-friendly. The amazing thing is that the whole software comes with a one-time payment and then you enjoy lifetime service.
Moreover, you get a multi-installation license which means you can use it from anywhere and anytime. With its unique features, you make your animated videos at a little cost. I hope this video maker review will help you to better decide whether to buy it or not.
Frequently Ask Questions:
Can I install VidToon 2.0 on various computers?
Yes, you can install this software on 10 different systems but to avail of this service, you need to contact their customer care.
Does this software work on Mac or Windows?
This software is cross-platform software. This means it works both on Mac and Windows. That can be both 32 bit and 64 bit.
What are the major differences between VidToon 1.0 and VidToon 2.0?
VidToon 2.0 has more features than VidToon 1.0. These features are:
·      VidToon 2.0 has Zoom In/ Zoom Out feature
·      It has multiple timelines instead of one single timeline.
·      Supports multilingual speech to text facility, including Arabic Chinese, Hindi, Hebrew, and many more.
·      VidToon 2.0 has unlimited usage of stock images, GIFs, and icons.
·      The latest version increases the length of the explainer video from 3 minutes to 25 minutes.
·      VidToon 2.0 supports full HD instead of HD for VidToon 1.0
·      It has improvement in bugs and speed optimization.
·      It supports better animation and transition quality.
Does VidToon 2.0 support Arabic?
Yes, it is multilingual software and supports Arabic.
What if the latest versions like 3, 4, or 5 come? Will we get the automatic update?
Yes, if the latest version of VidToon comes up, then your software will be automatically upgraded. This is because the company is working on LTD offers.
Can I update from VidToon 1.0 to VidToon 2.0 on StackCommerce?
No, you can't. StackCommerce only works with VidToon 1.0 so you cant upgrade it to the latest version.
Can I upload my material in .mov or mp4 format?
Yes, you can upload your own characters, images, background, and music track in this software.
Do I need to pay an additional fee for acquiring characters or background?
If you want more material like background, images, or music then you can either upgrade to the club and receive monthly content or you can purchase from the marketplace.
Does VidToon provide a money-back guarantee?
Yes, this software provides you a 60-day money-back guarantee. This means, that if you want to unsubscribe to the software within 60 days whatever the reason, then you can do so.